May 12th 2020 Patch Notes
◈ Additions
1.New dungeon "Devil's Tower"
a) Dungeon Information
b) Entry Item: Can be purchased from NPC Deighton for: 3,000,000 Alz + Upgrade Core (High) x3
c) Drops
Weapon / Armour:

Lapis/Osmium
Topaz/Redosmium/Rare (Shineguard/Mystic/Teragrace)
SIGMetal
Mithril

Weapon Craftsman:
Unique Drop: Devil's Token (High)
d) Incubo Shop: Can use Devil's Token (High) to purchase craft materials
2. New dungeon "Chaos Arena Lv.7"
a) Dungeon Information
b) Entry Item: Available from NPC Unon for 3,000,000 Alz
3. Pet Level has been extended to 30
a) Pet maximum level is now 30
b) Training Cost: Core Required is Force Core (Ultimate),
c) Slot Stats
◈ Changes
1. Synchronise the HP of Force Tower in Mission War, for both bracket of 170-199 and 200
2. Fixes different bugs related with Guild Treasure system
3. Change the maximum number of Guild Treasures can be stored from 500 to 400
4. Change the maximum number member for guilds
Target: Guild Level 8-12
Guild with more than 150 members will be remained; however, there is no new member can be recruited.
◈ Fixes
1. Fixed an error that price of some items in Item Shop are not displayed properly
2. Fixed an error that characters which are not set as Guild Representative has the abnormal list of Guild Treasure
May 19th 2020 Patch Notes
◈ Additions
1.New dungeon "Edge off Phantom"
a) Dungeon Information
b) Entry items: "Broken Epaulet of the Dead" from NPC Unon for 4,500,000 Alz
c) Main drop items
Weapon / Armour: Palladium
Bike: Blue / RW3 / PW5
Epaulet: Archridium / Palladium
SEH/SEHH
Core: UCHH
Rune: Essence Rune (Critical DMG II)
2. New Essence Rune "Critical Damage II" added
3. Added "Merit Exchange Ticket" into the Guild Treasure system as reward
When certain actions were performed, there is a chance to generate "Merit Exchange Ticket" as the Guild Treasure
Condition:

Normal Upgrade +18/19/20
Chaos Upgrade +11/12/13/14/15
Upgrade Point 8,000/9,500/11,500/13,500/15,500
Purchase cash-shop package
◈ Changes
1. Remove the "Happy Birthday Balloon" from the Birthday Gift Box
2. Decrease the drop rate of certain items:
Target Areas: All World Map (not including Dungeons)
Target Items:

Upgrade Core Low/Medium/High
Force Core Low/Medium/High
Ring of Luck +1 / Critical Ring +1
3. UI Improvement
Able to register Merit Medal from inventory by touching again and again
Change the position of displaying tooltip of the Merit Exchange Ticket
Able to display the cancelled Merit Exchange Ticket when using Merit Exchange Ticket Cancel (able to show up to 999, if it is more than 999, game will show 999+)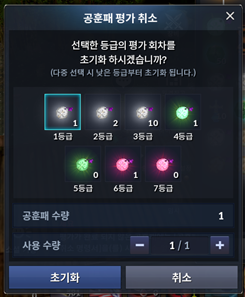 May 26th 2020 Patch Notes
◈ Additions
1. New Dungeon "Abandoned City"
a) Dungeon Information
b) Entry Item: NPC Unon is selling "Strange Liquid" for 5,000,000 Alz
◈ Changes
1. When certain items are dropped while the "AUTO" mode is on, these items will be automatically looted.
Target Items: Bike, Epaulet, Slot Extender, Unbind Stone
2. Fixed bug related with Forbidden Island (Awakened) with the dungeon message was shown when certain quest was activated
3. When Collection UI is opened, Auto-Fill will not be activated
4. Increase the 2-slots items drop rate in certain dungeons
Target: Lake in Dusk, Tower of the Dead B1F, Ruina Station, Weakened Ruina Station, Weakened Tower of the Dead B1F
◈ Fixes
1. Fixed bug related with abnormal UI of registration is showing even when the maximum number of items were registered in Auction House
2. Fixed bug that HP Bar above character in party are not updated to reflect the actual HP
3. Fixed bug with abnormal behaviour in the Item Upgrade UI