Before we start, I want to give a small table with all of terminologies related to "Myth Level" and the short name for those terms. In this blog post and future blog post, I will use the same terminologies.
Add the "Myth Level", a new growth content that allows you to level up additionally after your character reached level 100 of Overlord Level.
Trigger:

Quest: "Going beyond the Limits"
Accessible by character with OLV 100 only.
NPC: Harper, Instructor in Port Lux
Reward: Reach Myth Level 1 and access to Mythical Mastery menu in Cabal Menu.

Myth Experience (MXP) and Myth Level (MLV)

To gain the MXP, you need to participate certain dungeons that marked as "MXP Acquisition Dungeon".
You cannot get MXP from fields (like Bloody Ice, Senillinea…) and also cannot get from dungeons which are not in the list of "MXP Acquisition Dungeon".
List of "MXP Acquisition Dungeon" (M.A.D)
Add the "M.A.D" icon at the dungeon entrance to show that a dungeon gives the MXP for character which is at least MLV 1 or higher.
Add a checkbox for filtering dungeons that give MXP, when player ticks the checkbox, the Dungeon UI will filter only M.A.D
Myth Level (MLV) has 100 levels.
Rebirth

Available to perform at MLV 95 – 100
Force Gem is consumed for performing the "Rebirth", refer to table below.
Rebirth result:

MLV goes back to 1
MXP required per level is slightly increased
Rebirth count increased by 1

Rebirth bonus:

20 Myth Point (MPT) will be given for every 5 Rebirth.
MPT acquisition when levelling up MLV

At MLV 1, you get 3 MPT, but you won't get it after the Rebirth (as you have already get the bonus by the Rebirth itself)
Myth Mastery

Access the Myth Mastery UI

Cabal Menu > Myth Mastery
Shortcut: Shift + Y
Myth Mastery UI cannot be opened during Mission War, Mission Battle, PvP Battle

Granting Myth Mastery Slot (MMS) Option:

Click on a MMS, click on the button "Grant" on the right side to grant the option randomly.
MPT will be consumed for granting MMS option.
Myth Score (MSC) will be obtained on granting MMS option.

MSC is granted when players granting or converting MMS option.
MSC is displayed at the left-middle of the Myth Mastery UI.

There are total 78 MMS.

3 groups:

Upper side of the Myth Mastery UI: 24 MMS for defensive stats
Middle of the Myth Master UI: 30 MMS for mixed stats
Lower side of the Myth Mastery UI: 24 MMS for offensive stats

5 zones:

Each zone required a certain amount of MSC
Once MSC reached the required value, the zone will be opened automatically

Converting MMS Option:

You can reroll a MMS that you granted the option previously.
To "Convert" a MMS, click on the MMS, click on the "Convert" button
MPT will be consumed when changing the option
MSC that was obtained from the previous MMS option will be reduced from the total MSC.
Based on the new MMS option, a new MSC will be granted and calculated into the total MSC.

Recover the MMS Option:

You can decide to recover back to the previous MMS option right after you completed the MMS option conversion.
To recover the MMS option, just click on "Recover" button at the confirmation window after the slot conversion.
"Fragment of Memory" will be consumed to recover the MMS option.

Different amount of Fragment of Memory will be consumed based on the slot
Mechanism to obtain the Fragment of Memory will be decided later, for now player can get it from NPC Yul in Test Server

Myth Mastery Rank (MMR)

By accumulating the MSC, at certain value, you will be ranked up to different MMR
When a new MMR is reached, new stats will be automatically applied accumulatively
When MMR is lost, due to decreasing of MSC, the stats will be automatically removed
Other

Add icon to show the MMR at various places:

Character HP/MP Bar area
Guild UI
Buddy UI
Party UI

Add to Option to show/hide the "Obtain Myth EXP" in Options UI
Reduce the EXP required for leveling up (no changes for OXP)

Decrease the required EXP from 191 – 199: Decrease 20% – 30% in comparison with before.
Reduce EXP that players can gain from quest for Quests of Level 191 – 200
Reduce amount of EXP from some EXP Elixir (the actual % is gained from the Elixir is slightly increased in comparison with previous %)
Change the factor value of some stats while calculating the Ability:

Slightly increase the factor value for stats that affects damage.
Slightly decrease the factor value of accuracy, evasion, attack rate, defense rate

Change the colour of the text in Force Code

PvE is now Blue (no change)
PvP is now Red (was Blue)
Add a feature to track down the Generated Treasure Points daily

When you create Guild Treasure by completing tasks and spending BP, you obtain "Generated Treasure Points"
The score is counted on daily basis, it is automatically reset at 0:00 server time

Add a condition to collect the Guild Treasure

It's the condition to allow a player to receive the Guild Treasure
Guild Treasure will not be able to collect if player doesn't have the Generated Treasure Points higher than the Minimum Points to Receive
Currently, Minimum Points to Receive is set at 25

Added above information into the Guild Treasure UI

Treasure Generated: x
Generated Treasure Points: y
Minimum Points to Receive: y/25
Changes of Treasure Output:

Remove

Elixir of Unity (OXP / Wing / EXP / Honour)
Time Reducer

Only remove the generation of Time Reducer from Mission War, Dungeon, Upgrade
Keep the generation of Time Reducer from buying Bundle with Gem from "N Shop"

Add

New item "Elixir Material"

New Token Item that allows you to buy the "Elixir of Unity (OXP/EXP/Honour)" from the Guild Shop
Randomly generated 1-8, based on the type of treasure generated

Luminous Fragment

Randomly generated 3-20, based on the type of treasure generated

Change of output generation chance

Increase chance to generate: Jewel Cube Piece (Emerald)
Decrease chance to generate:

Soul Core
Weapon Option Scroll / Armor Option Scroll

Attack Rate / Defense Rate
Medium / High / Highest
Remove Items:

GM's Buff (Lv. 2)
Protection of Veradrix
Cube of Union (OXP / Honour / EXP)

Change of Selling Condition:

Holy Waters: Change from 3 Token of Union to 5 Token of Union

Add New Items:

Time Reducer (30m)

Token of Union x3 + 1,000,000 Alz

Elixir of Union (OXP / EXP / Honour)

Can be purchased using Elixir Material item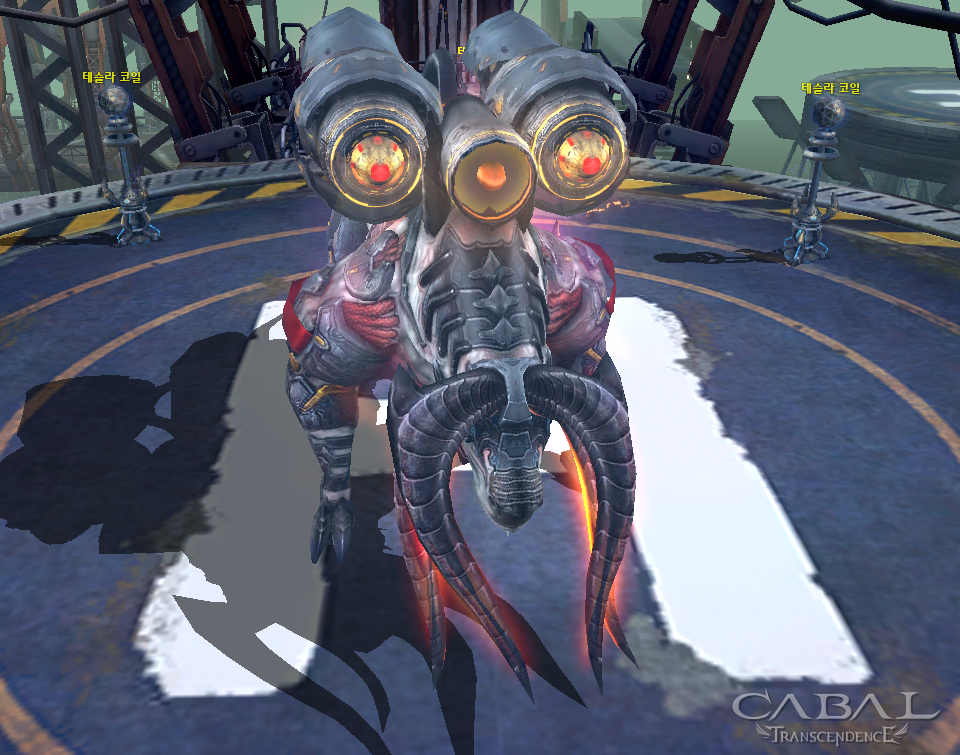 Entry Information

Requirement: Character Level 190+, BSLV 11+
Entry Item: Hologram Map

From NPC: Peddler Unon
Price: 4,000,000 Alz & Divine Stone x3
Account Binding

Entrance: Pontus Ferrum (X92, Y128)
Maximum Number of Participants: 7
Time Limit: 40 Minutes
DP 22
Play Time Limit:

Weekdays: 16 hours
Weekends: 16 hours

Restrictions of Item Usage:

Odd Circle (and any improved ones): 10 times
Potion of Veradrix: 10 times● Entry information

Repeat Clearance Reward:

5 times: Legendary Cube – Secret Base SCA-76
10 times: Option Scroll (Highest)
15 times (only for weekend):

Legendary Cube – Secret Base SCA-76
Option Scroll (Highest)
Add a mechanism to give an additional random Repeat Clearance Reward:

When player clears a randomly selected dungeon, additional reward will be added along with the normal reward.

Reward will be delivery if specific amount clearance achieved.
If the normal clearance condition and random condition achieved at once, both rewards will be delivered

Dungeon Group

There are 3 dungeon group, and per day, there will be 1 dungeon selected from each group.

The selected dungeon is now can be checked at Dungeon Entry UI only.
There will be a way to check for the selected dungeons. This will be added later.

Dungeon Groups:
Reward:

Reward will be delivered via in-game mail.
Reward Item: Karma Rune Exchange Ticket Box (Green)

A random box that gives you Karma Rune Exchange Ticket

By opening, box generates 1/2/4/10 Tickets
Tickets are character-binding

Selected dungeon for each group is selected daily at 0:00
Add the "Karma Rune" into shop of NPC Rune Agent – Flasha in Bloody Ice

Karma Rune can be purchased using Karma Rune Exchange Ticket
Karma Rune Exchange Ticket can be obtained as reward of Random Repeat Clearance Reward

List of Karma Rune & Price
Changes

Add new GM Buff Potion (Lv. 5)
Change stats of GM Buff Potion (Lv. 1 – Lv. 4)

Change Attack & Magic Attack into All Attack Up
Change Sword Skill Amp. & Magic Skill Amp. into All Skill Amp.
Remove Skill EXP
Remove MP
Add Max Crit Rate, Final Damage Increase & Final Damage Decrease into Lv. 4
Full stats of all GM Buff Potions Lv. 1 – Lv. 5