Meritorious system was introduced in 2017, many players have already maxed it (not me, I'm still struggling with 2nd table). So for the Summer Update of Cabal, developer decided to release the expansion of Meritorious system. Let's DIVE in!
P/s: Tables with detailed stats of Meritorious system expansion will be updated later.
■ Fixes
1. Fixed an error that gives abnormal amount of Pet EXP and Force Wing EXP in certain situations.
2. Fixed an error that makes the Chakram doesn't drop in certain maps.
■ Changes
1. Expansion of Meritorious system
Separation of Meritorious system

Meritorious now is separated into Golden Rank and Platinum Rank

Golden Rank: Existing Meritorious system. Applicable for character at level 170+ in the account.
Platinum Rank: New Meritorious grade system. Applicable for characters at 200+ in the account.

Add the icon for showing Golden Rank and Platinum Rank

The UI of Platinum Rank is subjected to change

Leveling up Meritorious

Upgrade Conditions

All slots in Golden Rank are registered
All point in Golden Rank are spent

The button "Upgrade to Platinum Rank" will be activated automatically when Upgrade Condition is satisfied.

Upgrade Materials

100 Merit Medal
20,000 WEXP

Result

Meritorious will be upgraded to Platinum Rank
Start to obtain score for Meritorious of Platinum Rank

Meritorious Platinum Rank

Score / Point

Max Score: 360,542
Max Point: 2,052

Categories

Total 6 categories

Fierce Force
Indomitable Will
Glory of War I
Glory of War II
Sharp Sense I
Sharp Sense II

Total points required for max all 6 categories: 3,472

Therefore, only 4 out of 6 categories can be maxed

Category & Options & Merit Point
//a-table-will-be-here
Open a Platinum Rank slot

Platinum Rank slot must be opened to get the skill
Open the slot consumes materials and time

More slot opened, more materials and time will be consumed

Cancel an Opening Slot

Materials will not be returned back
//a-table-will-be-here
Time Reducer

Special item for reducing time of opening slot of Platinum Rank in Meritorious system
Able to activate by right click on the item in the inventory
Able to get from Guild Treasure in the future
Special Mastery

Activate the Special Mastery

Special Mastery can be activated when the slot "Special Mastery Expansion" of each category is acquired

Able to acquire up to 4 "Special Mastery Expansion" slots only

Different Special Mastery options by category / type

Granting Option for Special Mastery

By clicking on the Special Mastery button at the bottom of each category (after acquired the "Special Mastery Expansion" of that category)
Material:
Output: Two random special options will be assigned randomly

Special Mastery option by category
//a-table-will-be-here
Mastery Memories

For saving the current state of Platinum Rank
Can save up to 3 states (stored as Quick Slot)
Able to switch between states
A state is the combination of 4 current activated categories
2. Character face / hairstyle renewal

Renewal for both Male and Female
Existing characters with old face / hairstyle will be changed automatically to the new design equivalently with the order of selection
3. Change the Quest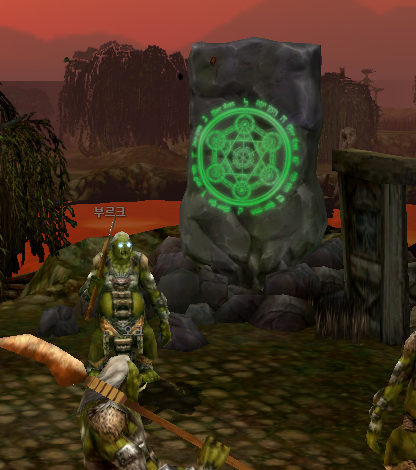 Quest: Last Card of Apocalypse (Level 82)

Target: Special object which is located behind the boss in Lake in Dusk
4. Enhancement for Guild Treasure
Disable the "Receive" button when the guild treasure is expired

Button will be disabled
The treasure will be removed from the list after re-connect

Add the notification when the Guild Golden Treasure Box is ready to collect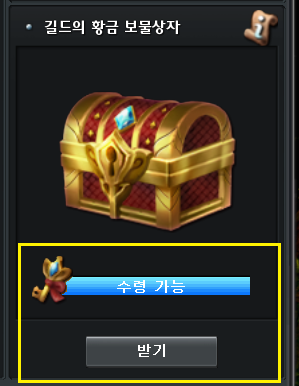 5. Increase the number of items in Cash Inventory
Old: Display up to 16 pages (128 items)
New: Display all items (even after the 129th)
6. Improved in-game Cash Shop UI
Change the information to be displayed

Main item of the package will be displayed int the first column of item reward list
Remove the unnecessary text in the UI showing the period of use.

Add the function to Zoom the camera for package item

3 levels for zooming
Each level is for specific purpose:

Level 1: Hair / Face / Hat Costume
Level 2: Costume / Weapon Costume / Force Wing Costume
Level 3: Vehicle (Bike / Board)

Default level of zooming will be 2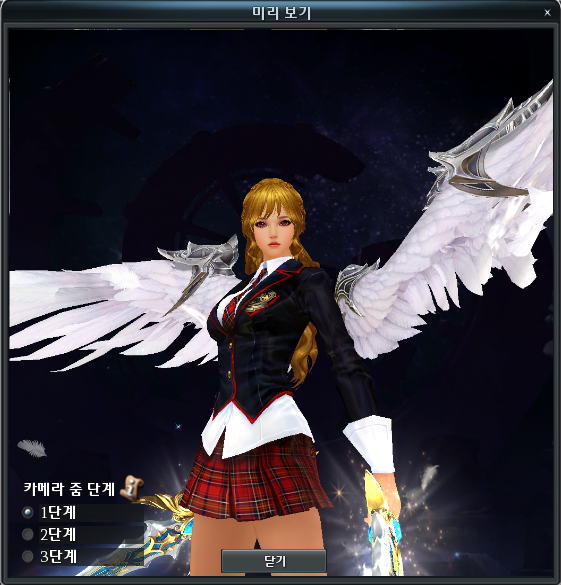 ■ Additions
1. Add "Yellow Jewel" into NPC Chloe
Item: Yellow Stone x127
Price: 3,810,000 Alz
2. Add the BGM / sound effects for Dungeon Holy Windmill